Included with each dozen or half-dozen package of Snafu cards is a category header card, indicating to the consumer which occasion that particular design falls under (i.e. Birthday, Wedding, Get Well, etc.).
This header can either be displayed behind the cards (left) or can be folded to display under the bottom front of the cards (center).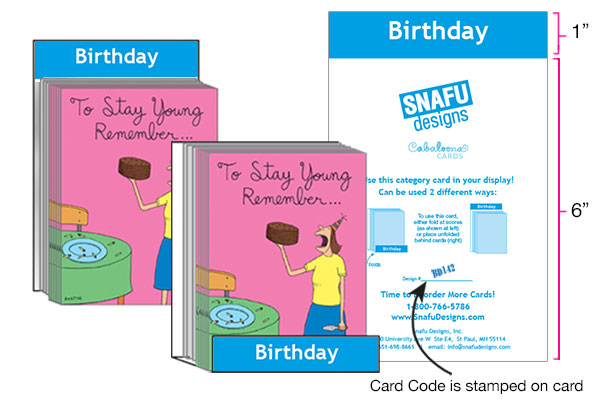 When you need to reorder, card code will be stamped on the header card.
Size of card is 5w x 7h inches flat, 5w x 6h inches folded.