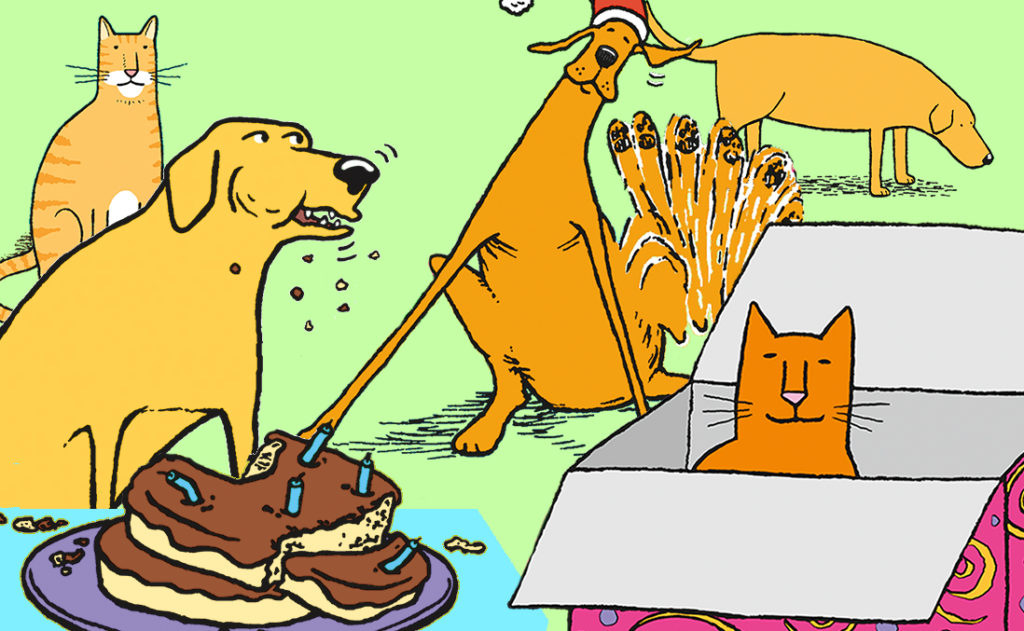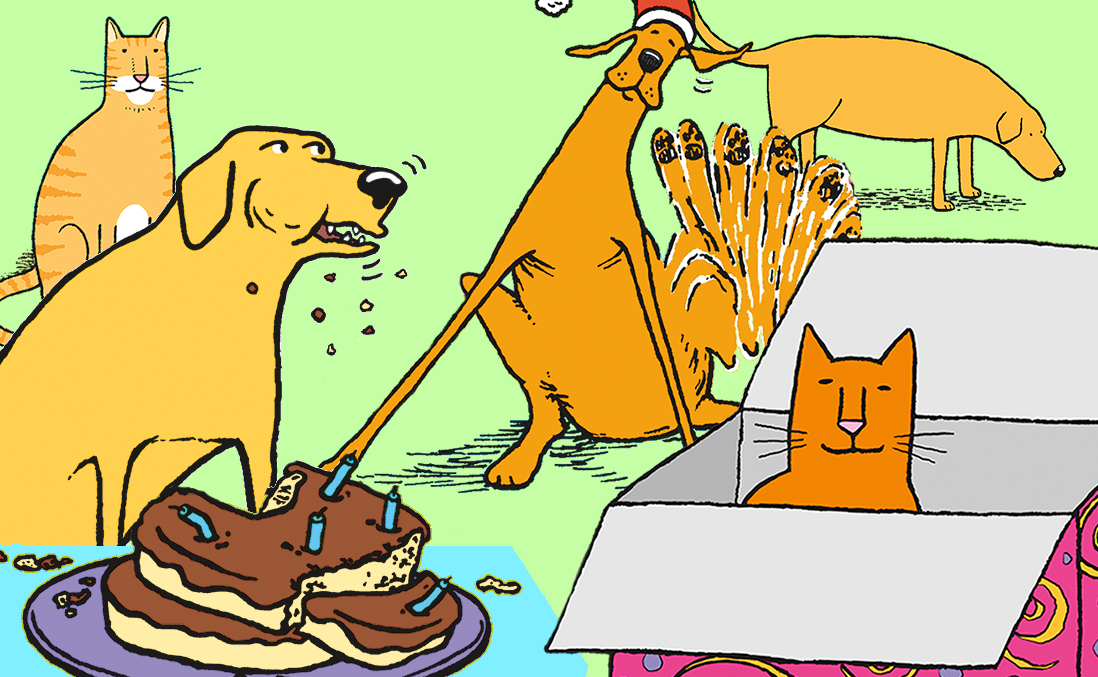 We all love our pets. Some of your customers undoubtedly take their furry friend love to another level, and want to share their obsession any way they can. We have funny animal greeting cards for those customers, featuring dogs, cats, cows and more. Designs include birthday cards, get well cards and everyday "thinking of you" cards.
So if you are a veterinarian, a pet food store, a groomer or any store owner whose customers love their pets, here are some suggestions!
Some of our bestselling funny animal greeting cards include:
BD219, LF034 – Cat humor greeting cards – if you know what we mean
BD197, BD130 – Birthday cards with dogs and a bit of potty humor – imagine that!
BD139, BD168 – A pair of birthday cards that share the best of pets
GW022, GW003 – Because a funny card with a dog on it will make anyone feel better
CH003, CH010 – Even a couple Christmas cards with pets helping spread the cheer
Snafu Scott has a particular affection for dogs, and the family yellow lab makes an appearance often in his artwork. How many times can you spot it in our catalog?